FREE REVIEW
Get your AV System reviewed
See if your current audiovisual set-up really delivers for your staff.
Determine what can be improved for better collaboration.
We've provided network cabling installation and repairs in the South Bay for 20 years. Our satisfied clients include hundreds of companies from the smallest to the largest in Silicon Valley. Our valuable expertise is best applied upfront to the review of plans to ensure the best approach from the outset. Certified by BCSI.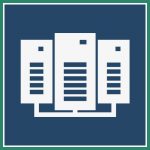 Ensuring no downtime is critical for a data center. We've networked hundreds of data centers and can discuss the best practices as they relate to your center. As a partner with others completing your build-out and equipment hardware installation, we can make sure everything will function correctly with no issues.
Complete audiovisual packages are only as good as the approach to network everything together for the best collaboration and viewing experience. We help select the best equipment for each conference or meeting room and network everything for ease and reliability.
A review of your architectural plans and the schematics are critical but, more importantly, we need to understand what you have in place for all of your systems and what goals you have for the future.
You review will include:
Review of any plans
Walk-through of all technology connected within structure/offices/company
Understanding your technology and expansion goals
Testing of key systems
Simply fill out this form and we will contact you.
Copyright 2019. All Rights Reserved